10-port USB3.0 expansion
ORICO M3H10-V1 expands 10 USB3.0 ports for U-disk, keyboard, mouse, earphone, hard drive and other devices, complementing scarce port and protecting the original port.

USB3.0 / 5Gbps transmission
USB3.0 ports transfer data up to 5 Gbps, 10 times faster than USB2.0, setting aside more time to do what else you want; solid-state capacitor, PCB circuit and VIA controller make it more excellent.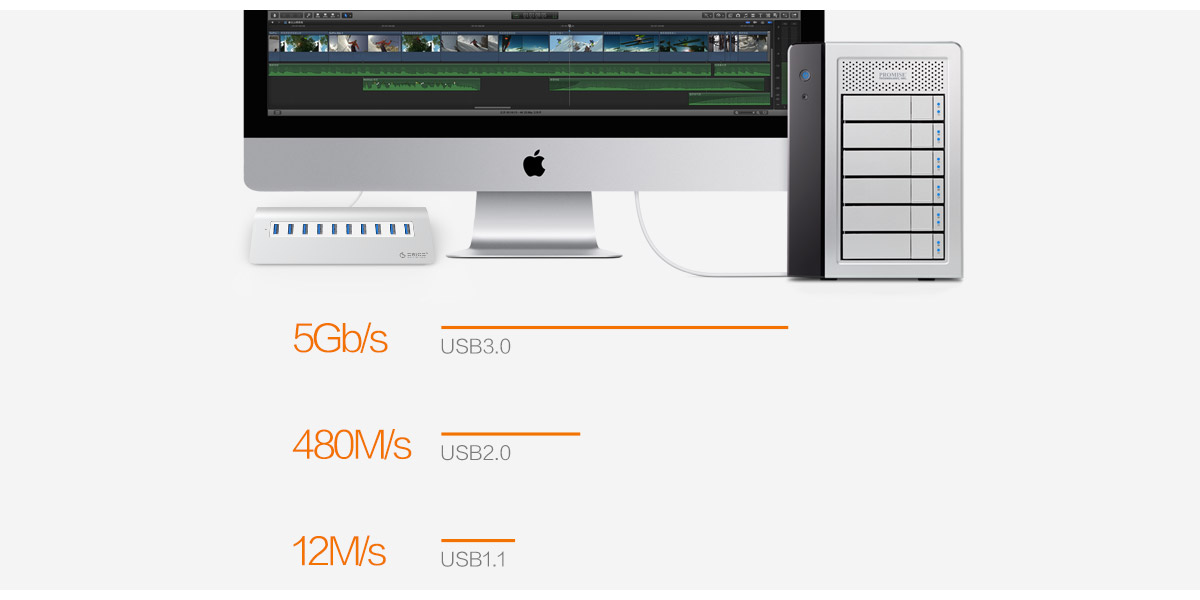 High-end Mac style
Aluminum alloy chassis with Mac style is processed by anodic oxidation, perfectly matching with your Ultrabook, Mac and large smartphone.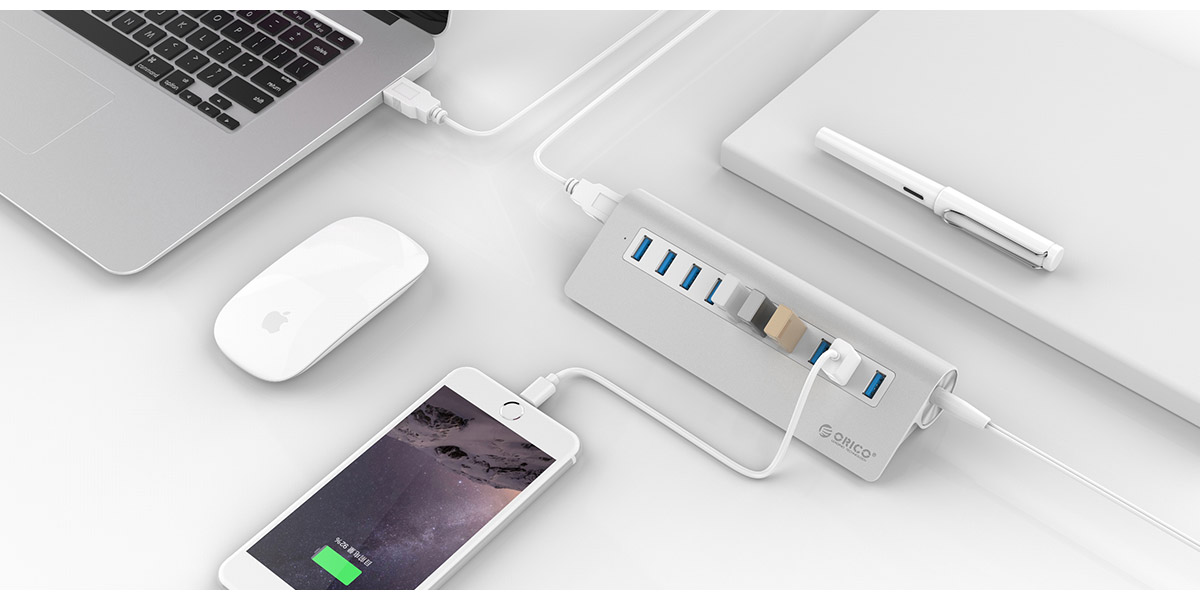 USB ports on slope according with ergonomics
30°slope is easy to plug and use; unique design, more fashionable and convenient.

Multi-system supported
Compatible with Windows / Linux / Mac OS / Android4.2 and etc; work with scanner, digital camera, card reader, U-disk, hard drive, WiFi, mouse, keyboard and other USB devices, no driver needed, plug and play.

Multi-protection safety system
Built-in over voltage, over current, leakage and short circuit protection keeps hub and attached devices safe.