News Release - ORICO 711 BRAND DAY
2021-07-11 00:00
All of us experience change and it's the one constant in our lives. There are changes that we look forward to and change that we fear. Over the past 12 years of extraordinary journey, we've all been through a lot of ups and downs that made us doubt, hesitate, and even overwhelmed, we still overcame it and stayed true to our original purpose.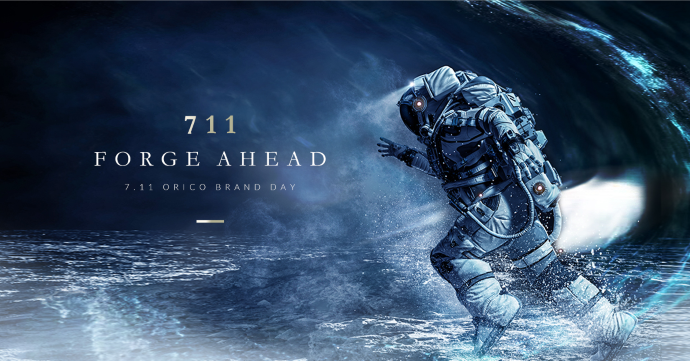 At ORICO, the brand concept of "little change, big difference" runs in our blood, and it drives us to advocate realistic and pragmatism without rushing forward, to keeping an open mind without restraint, to reach the faraway by accumulating each step, to make a big achievement by gathering small changes.
Therefore, to ensure we could stay ahead of consumers needs and expectations thus providing preferable life to them, we must pursue relentless self-innovation, we must never cease to absorb things, be bold and fearless in our pursuits. Eventually, all the efforts we have made will push us closer to the dream of "Empower People to Live a Better Life".
In Chinese traditional culture, every 12 years fulfill a cycle that symbolizes maturity and success, but it also heralds a new start. We also take ORICO's 12thanniversary as a new start, which is why we conducted the ORICO 711 Brand Day to celebrate.
The last but not least,the past 12 years were only possible thanks to the witness and strong support of each and every one of you. We sincerely invite you to join us for the ORICO Brand Day from July 9 to 13!