2 AC Outlet Power Strip with 3 USB Charging Port
ORICO OSP-2A3U-US

Model

ORICO-OSP-2A3U-US

Interface

2 AC Outlet, 3 USB Charging Ports

USB Input

AC 100-240V 50/60HZ

USB Power

5V3A 15W

USB Output

5V2.4A Intelligent Recognition Per Port

Rated Power

1250W (125V 10A)

Dimension

92 x 78 x 28mm
A power strip, also a charger
OSP-2A3U is equipped with 2 AC outlets and 3 USB ports which support current up to 5V2.4A for single port, bringing you one-stop charging experience.

A smart USB charger
Self-adjust ideal current
Built-in intelligent recognition IC can detect and deliver ideal current for attached device, protecting device's battery.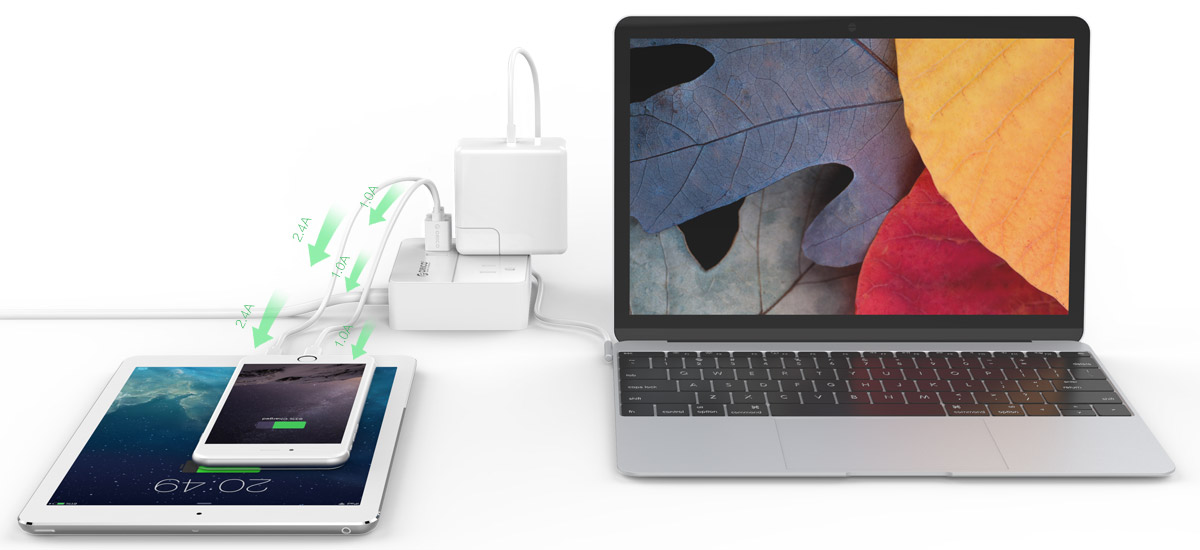 Fast charging
For cellphone and tablet
15W strong power can charge cellphone and tablet simultaneously; ripple voltage is about 120mV, which prolongs charging device's useful life.

Small size, simple and beautiful
Optimizing inner spatial structure, ORICO creates this small power strip, the same size as a mouse; the anti-skid rubber footpads on the bottom make it stable on the desktop.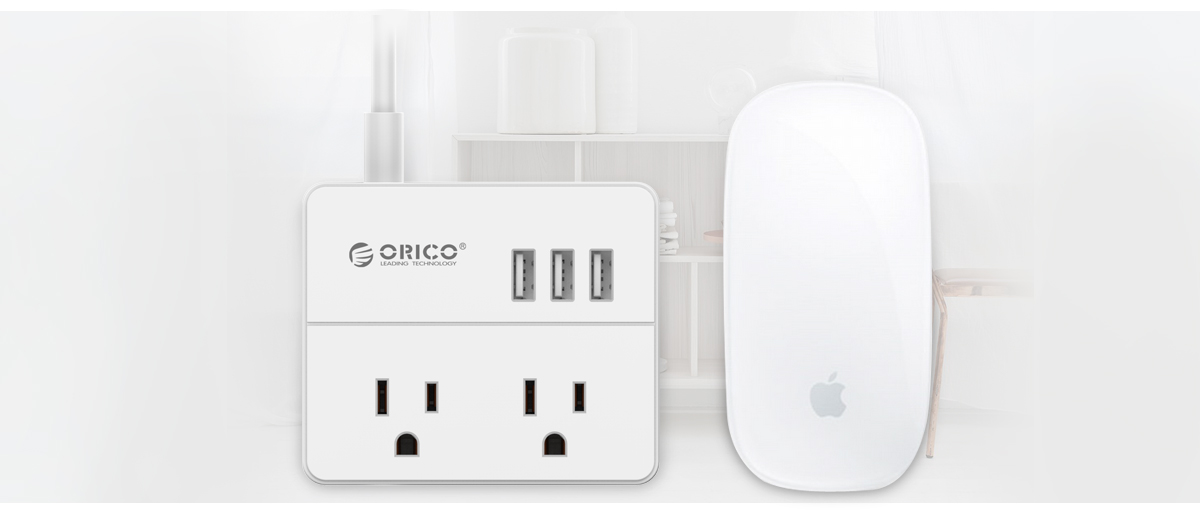 A unique taste
Return a tidy desktop
Simple design and special surface treatment process make it be a work of art, which is integrated with AC outlets and USB ports, returning you a tidy desktop.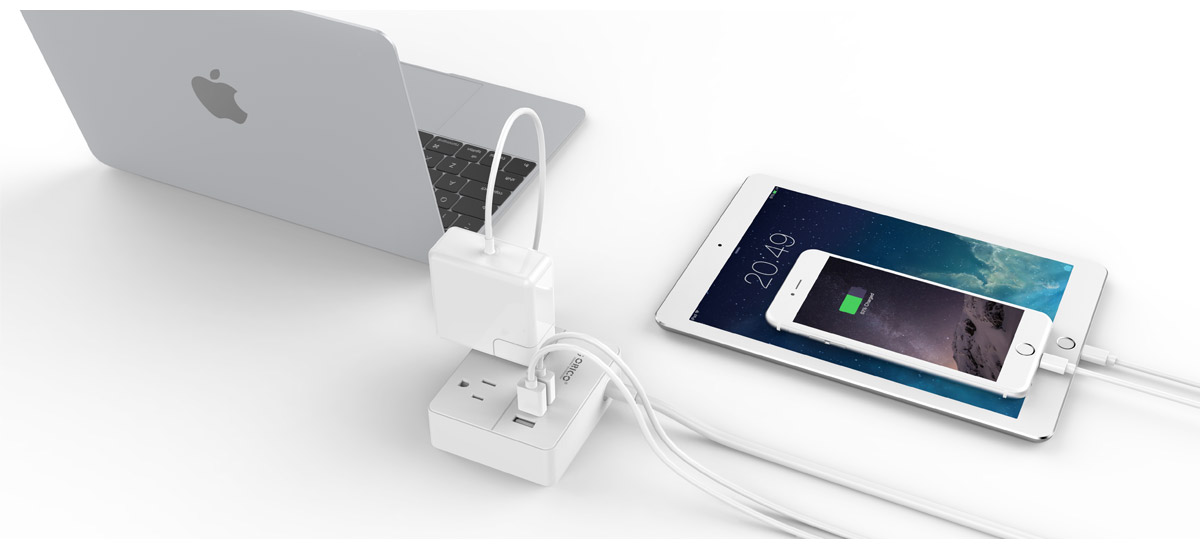 Far away from fire hazard
750℃ fireproof material
ORICO power strip is made of ABS + PC material, which is fireproof up to 750℃; what's more, the fire resistance of ORICO power strip tested is better than similar products'.

Integrated copper design
Integrated conductive copper whose welding spot is lower 30% than normal power strips makes this perfect power strip, every component remarkable.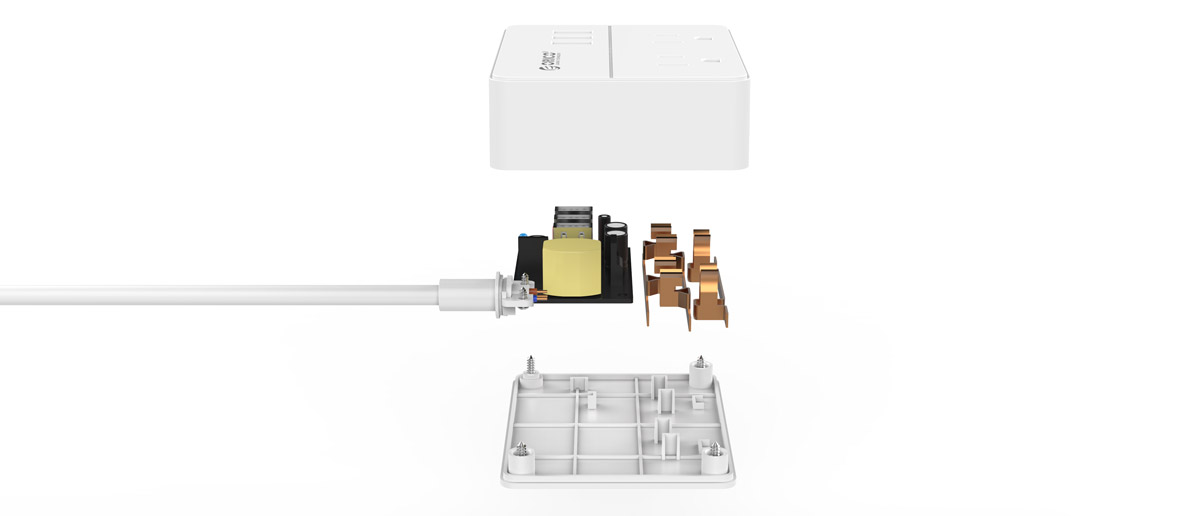 Easy to plug
Good elasticity, strong conductivity, reasonable outlet size, sleek corner, considering of you in the details, easy to plug and pull.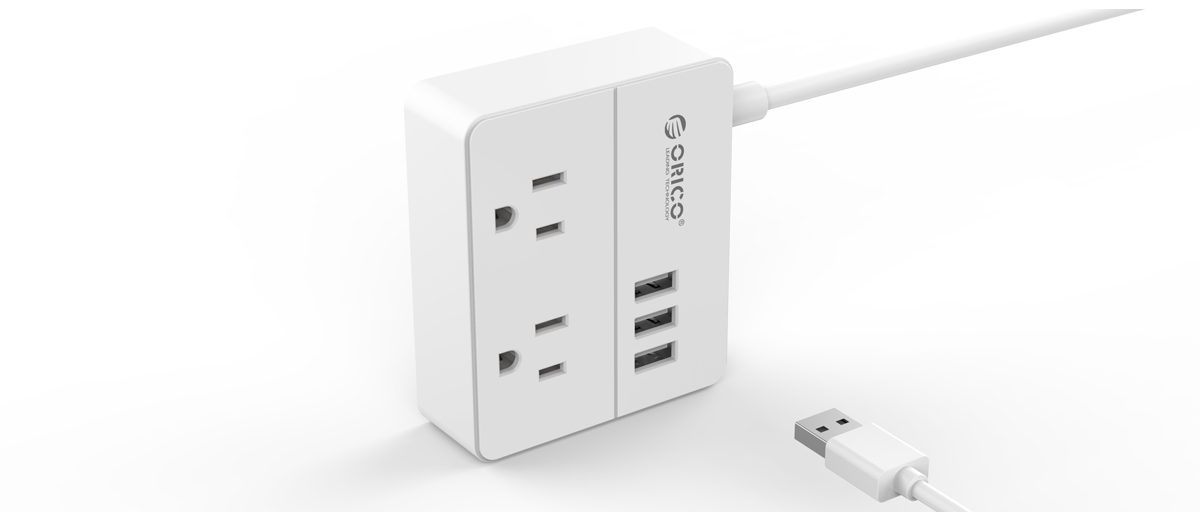 Widely compatible
3 USB ports are compatible with most of 5V electronic devices on the market.