Brand Story
ORICO was founded in 2009, which is innovative high-tech enterprise rooted in R & D of intelligent digital peripherals. Based on strength of R & D, strict attitude of production, rich experience of R & D and long-term marketing planning, ORICO insists on providing more convenient products with high performance for individuals, families or enterprises. ORICO is well known for its reliable and innovative image. And it is remembered by cooperated partners deeply because of its fast speed, strict attitude, high quality.
Catch the sun in winter
Since ORICO was founded by Xu Yeyou, it has been devoting to changing troublesome situations in life through product innovation and respect people's wish of improving life to make it better. At the beginning, desktops were being replaced by laptops gradually, then, the updating of desktops was like the sun in winter, vigorous and lively. Xu Yeyou grasped this opportunity, started with IT storage peripherals, provided reliable solution to massive data's storage. Meanwhile he came up with USB expansion products planning to improve functions of lightweight laptops to make them as well useful as desktops. And he also put forward the first generation concept of products "Easy Your PC", which made a great difference to PC peripherals industry.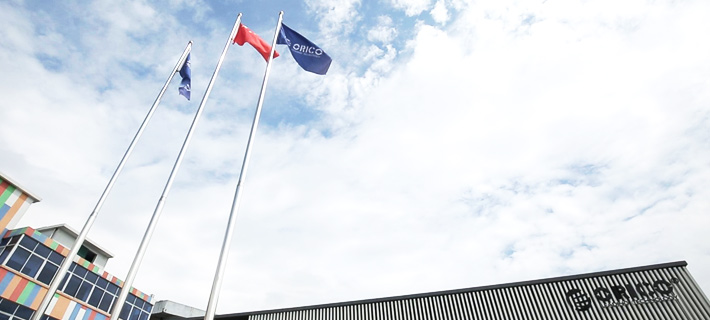 Small changes triggered Butterfly Effect
With the technical accumulation, ORICO started to pursue breakthroughs. To begin with familiar HDD enclosure, it discarded troublesome screw installation of HDD enclosure. "Tool Free" design was favored by mass market. At the time of digital mobiles/tablets' development, ORICO reformed the traditional power strip and firstly launched USB intelligent power strip equipped with digital chargers, which brought a large market demand. Inspired by Apple transparent host, ORICO designed full transparent series, from chip to capacitance, revealing sincerity and confidence.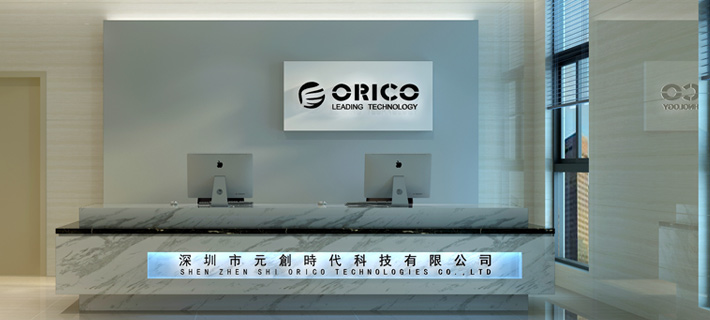 Meanings of constant tech exploration
Like new element of our brand "Archimedes Screw" that will expand to further places through changing directions little by little, ORICO also persists in continuous exploration and changes to explore more possibilities. Constant exploration will bring meanings to people's life, which becomes power resource for brand to pursue innovations and developments.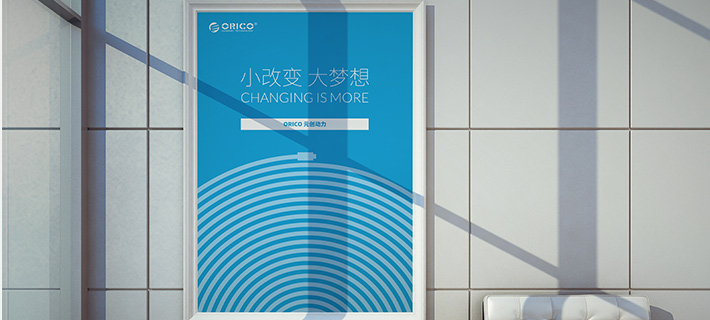 Brand Events
2021
Joined Xinchuang Alliance Industry Association and incubated subsidiary brand – IAMAKER.
2020
Selected as the 18th Shenzhen Famous Brands and the 7th Credible Global Brand; incubated subsidiary brand IDSONIX and achieved strategic cooperation with Lenovo on personal cloud storage and drive enclosures.
2019
Celebrated ORICO's 10th anniversary and incubated subsidiary brand – Yottamaster.
2018
Listed on the China's top 30 cross-border e-commerce overseas brands in 2018 and started overall brand upgrade.
2017
New industrial chain incubation platform of ORICO Internet & Creativity Industrial Park was established officially.
2016
Quality Control Center was established by PICC IWS and Dongguan Quality Inspection while built up the strategic partner relationship with Fresco.
2015
ORICO branch in Hunan was established, which marked the officially operation of brand's global e-commerce center. At the same time, ORICO Internet & Creativity Industrial Park was founded in Dongguan. The subsidiary brand – NTONPOWER started to incubate.
2014
Kept improving industrial chain and maintained high development speed with 6 factories.
2013
ORICO was awarded "National High-tech Enterprise" certification.
2012
Started to develop self-industrial chain and optimize packaging, injection molding technologies. Products entered into global markets covering America, Spain, Britain, French and others.
2011
Developed offline channels in Thailand, Korea and Germany. Meanwhile the headquarter moved in Shenzhen Zhonghaixin Science & Technology Park.
2010
ORICO officially landed on Tmall, JD, Yixun, Newegg, Amazon, Suning, Gome and more mainstream e-commerce platforms, expanding online markets.
2009
ORICO was founded formally and first released the 'Tool Free' drive enclosure.
Tech Development
2011
"Tool free" design promoted innovation of HDD enclosure installation. Joined SATA-IO Association to ensure high interoperability of products of SATA series.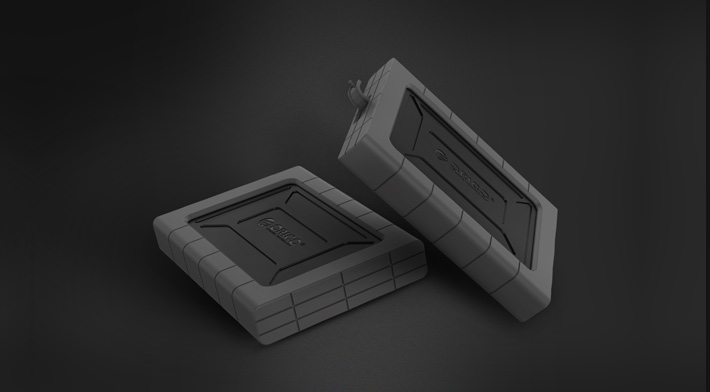 2013
Achieved strategic cooperation with WD and further discussed the innovation of storage tech. Became the major cooperated partner of VIA Labs in China and formally launched wireless cloud storage system.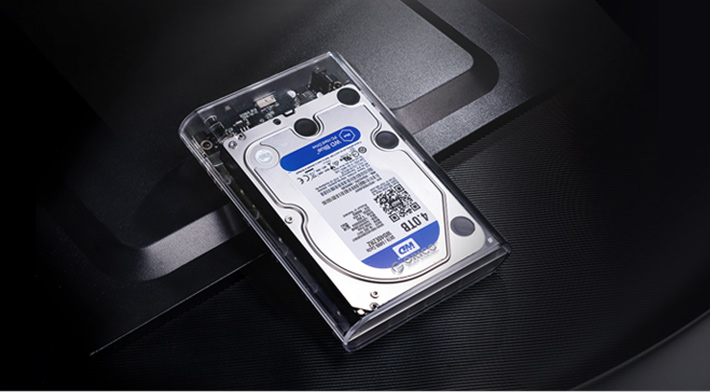 2014
Successfully developed intelligent digital power strip and launched JD crowdfunding in 2015 with satisfying result.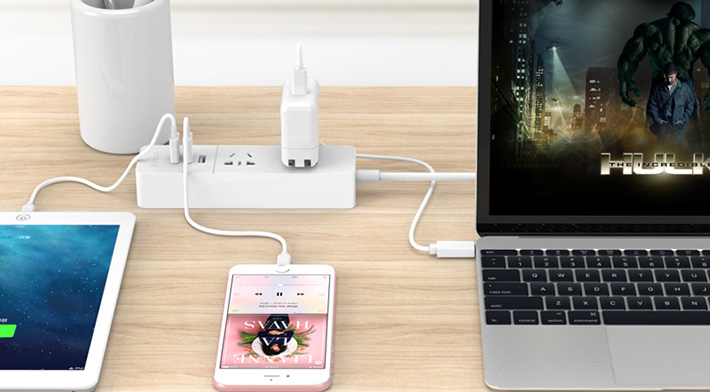 2015
Started to research data transmission and power transmission technology including Type-C, USB2.0, USB3.0, etc.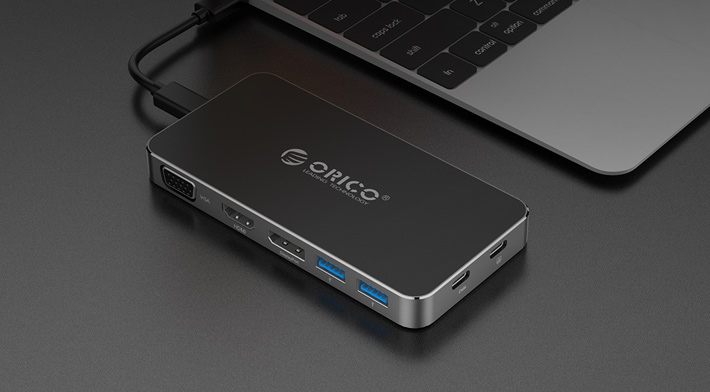 2016
Company's representative product-the transparent enclosure series appeared in market.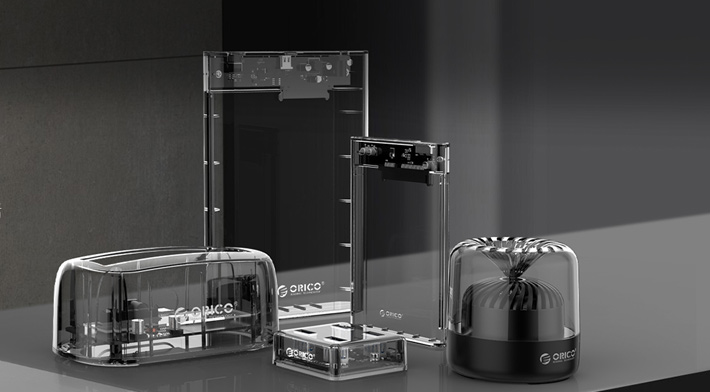 2021
Cooperated with Toshiba to further explore personal storage solutions including personal cloud storage, mobile backuper etc.