What Is USB Type-C and Why Is It Good?
Posted on Oct 11, 2021
USB Type-C is an 8.3mm*2.5mm oval interface. With the help of various protocols, this small interface is magic in high data volume transmission with different charging protocols, video output protocols and data transmission protocols. Here are some of its advantages:
1. Data Transmission
| | |
| --- | --- |
| USB 2.0 | 480Mbps |
| USB 3.0 | 5Gbps |
| USB 3.2 Gen 1 | 5Gbps |
| USB 3.2 Gen 2 | 10Gbps |
| USB 3.2 Gen 2x2 | 20Gbps |
| Thunderbolt 3 | 40Gbps |
| USB4 | 40Gbps |
| Thunderbolt 4 | 40Gbps |
The USB Type-C interface can support a variety of USB transmission protocols, from USB 2.0 (480Mbps) to USB4/Thunderbolt 4 (40Gbps). At present, the USB Type-C interface under the latest USB4/Thunderbolt 3/4 protocol can provide a maximum transmission rate of up to 40Gbps, which has been able to meet the data transmission needs in multiple scenarios.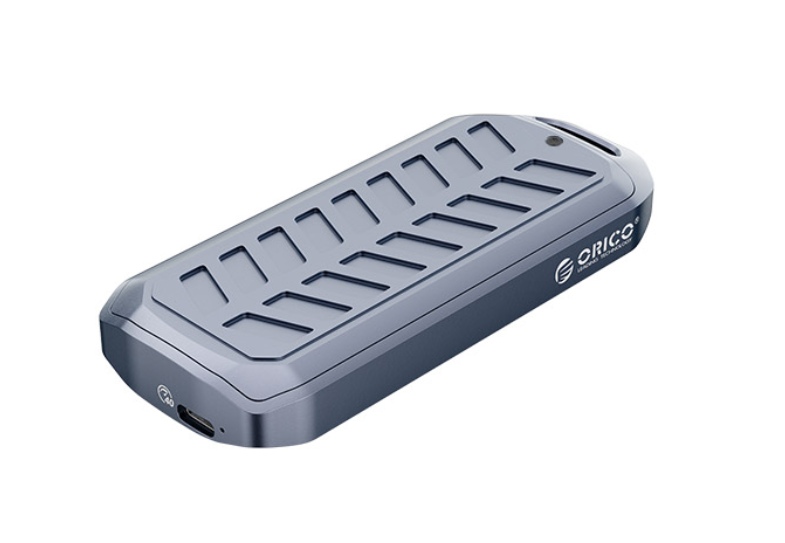 ORICO USB4 M.2 Hard Drive Enclosure
The external high-speed hard disk enclosure product is one of the most practical accessories with the Type-C interface of the high-speed USB protocol. There are many hard disk enclosure products supporting different speeds on the market. According to different protocols, there are more than 5Gbps/10Gbps/20Gbps/40Gbps. A different model version. If you want to enjoy the ultra-high speed above 20Gbps, you must rely on the USB Type-C interface that supports USB 3.2 Gen 2x2 and above.
For the Thunderbolt 3/4 interface, when using a hard disk enclosure that supports the same protocol with a high-speed SSD, it can achieve a continuous read speed of 2700MB/s and a write speed of more than 1400MB/s, which is very close to PCIe 3.0 x4 NVMe's read and write speed when the SSD is directly plugged into the motherboard.
For workers who use a laptop computer as a video editing platform, the use of a high-speed USB Type-C interface with the upper hard disk box can solve the problem of insufficient built-in hard disk capacity. The ultra-fast read and write speed allows users to edit 4K videos directly in the external hard drive without copying the material to the local, without the need to activate complex proxy processes; and for gamers, it supports high-speed transmission protocols. The USB Type-C interface can also make the external hard disk box become its own external game library, and put more games with huge capacity; and for Mac users who need to use the Windows system, you can also use Win To Go to install Windows system on an external hard disk and connects to the USB Type-C interface to make it a dual-system.
2. Extremely strong expansion capability
Another feature of the USB Type-C interface is that it has a very rich scalability. As the USB Type-C interface itself can carry a variety of different protocols, such a small interface can be expanded to use almost any standard interface we need at the same time.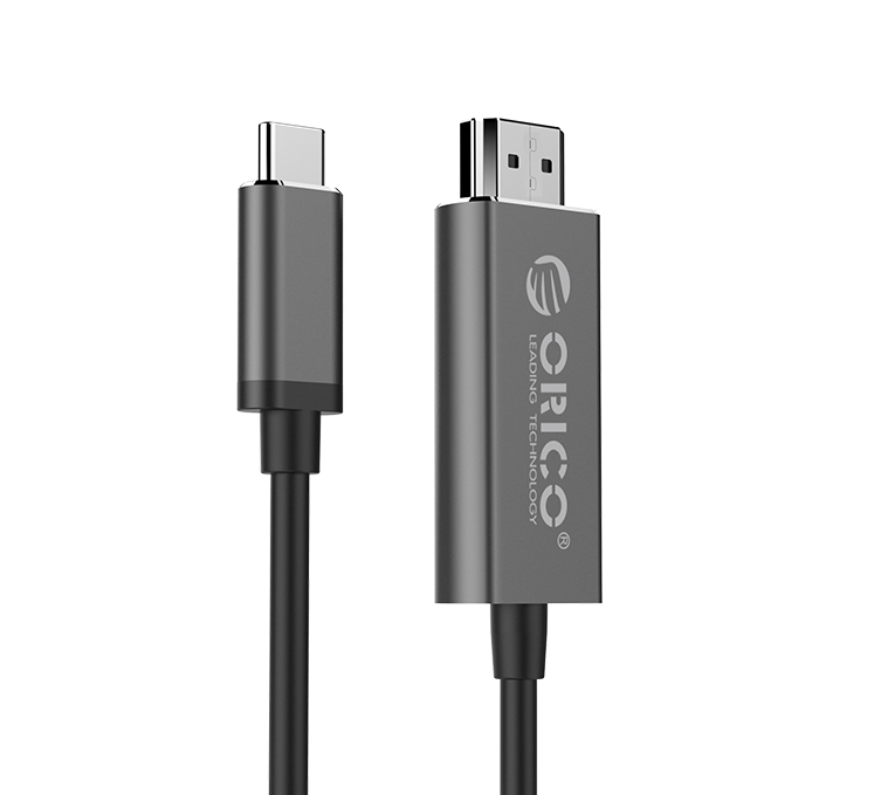 ORICO USB Type-C to HDMI adapter cable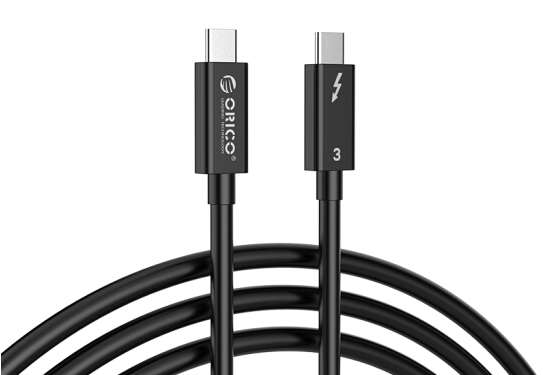 ORICO Thunderbolt 3 data cable
The USB Type-C interface of many products supports the DP video output protocol, and the maximum can support dual-screen 4K60Hz or single-screen 8K60Hz video output. Users can choose the appropriate wire for the USB Type-C interface that supports video output. Also for notebook users, a wider office space can be obtained by expanding the screen, and for some monitors, the USB Type-C cable can be used to connect the output video while also supplying power to the notebook in the reverse direction. One cable can be used at the same time. Solve the problem of video output and charging.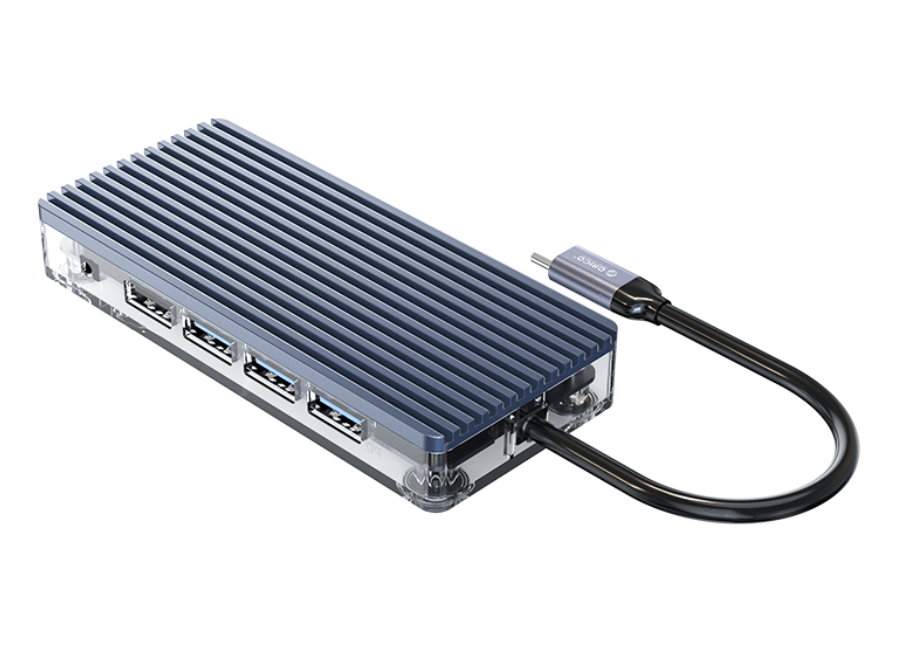 ORICO 10-in-1 docking station
In addition, the USB Type-C interface can also be used with a hub/docking station, which can extend a USB Type-C interface to multiple traditional standard interfaces, such as standard USB Type-A, RJ45 network cable interface, 3.5mm audio interface, Video interface such as HDMI, SD/TF card reader, etc. This also satisfies the various needs of different workers in actual work such as photography and video. In the era when all kinds of other accessories have not yet entered the USB Type-C era, the docking station is the best solution that allows mobile devices to take into account lightness and scalability.
3. Charging/powering
The USB interface is very common for charging/power supply. In 2010, the BC group under the USB-IF Association formulated the BC 1.2 charging protocol based on the USB 2.0 protocol. Various manufacturers have also launched QC, AFC, and AFC based on the BC1.2 protocol. Private fast charging standards such as SCP and FPC realize fast charging with 10W power. After several years of chaotic private protocol development, the USB-IF Association released the USB PD 3.0 standard, which supports a maximum power of 100W, which can fully meet the power needs of many notebooks. And its realization relies on the USB Type-C interface.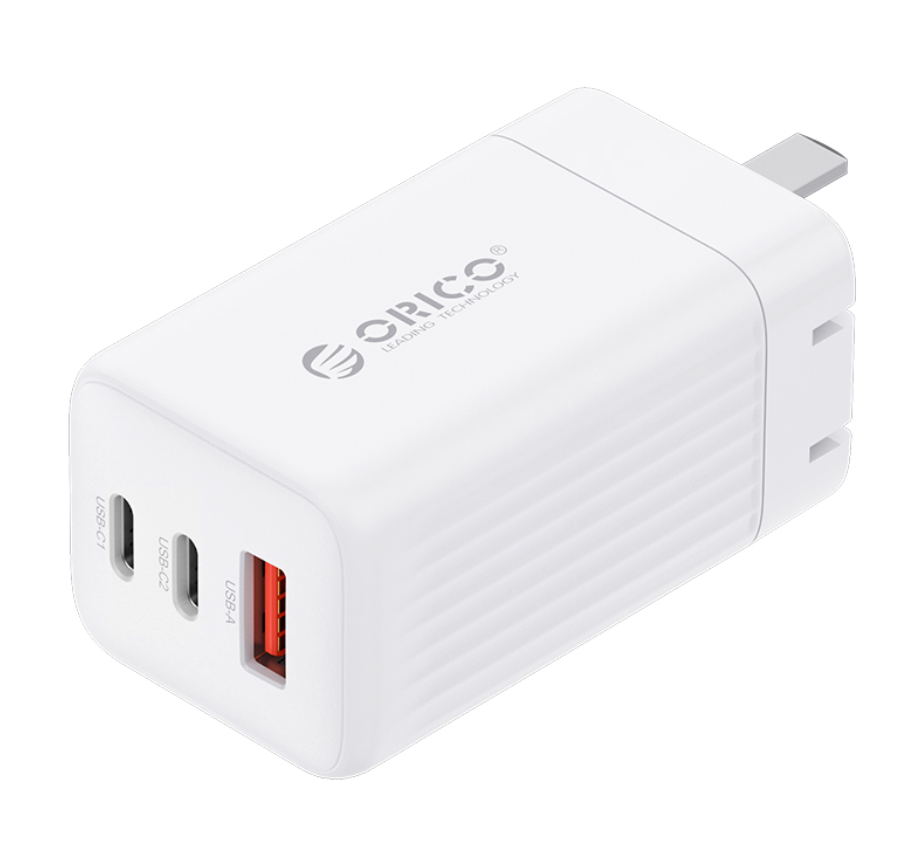 ORICO PD 65W 3-port charger
At present, most mobile phones, tablets and laptops in the market have begun to support the PD protocol for charging, and the USB Type-C interface can provide a power supply capacity of up to 100W with the PD protocol, which is enough to meet the power needs of those high-performance notebooks, such as The MacBook Pro 16-inch Intel version also only needs 96W of charging power to ensure full use. At present, there are many high-power charging heads on the market, and the maturity of the GaN solution also allows high-power multi-port charging heads to become smaller and smaller. With the full popularity of the USB Type-C interface that supports the PD protocol, it becomes possible for multiple devices to share the same charging head. This alleviates a lot of burdens for users who need to go out often and need to charge multiple devices at the same time.
The arrival of the USB Type-C era is indeed coming later than we expected, but at this time in 2021, with various protocols many potentials of the USB Type-C interface have been gradually implemented. Thunderbolt 3 had high licensing fees and this caused high price of peripheral accessories, which also became a major obstacle to its full popularity. With the advent of the license-free USB4 protocol, more and more users will be able to enjoy the dividends brought by the USB Type-C interface at a lower cost, and USB Type-C will become the most common interface for a long period of time.