Environment-friendly and secure
4 switches, no more plugging repeatedly
ORICO W9PH4-V1 is equipped with 4 individual switches to avoid plugging repeatedly, reduce the burden of computer and increase stability, more convenient, secure and environment-friendly.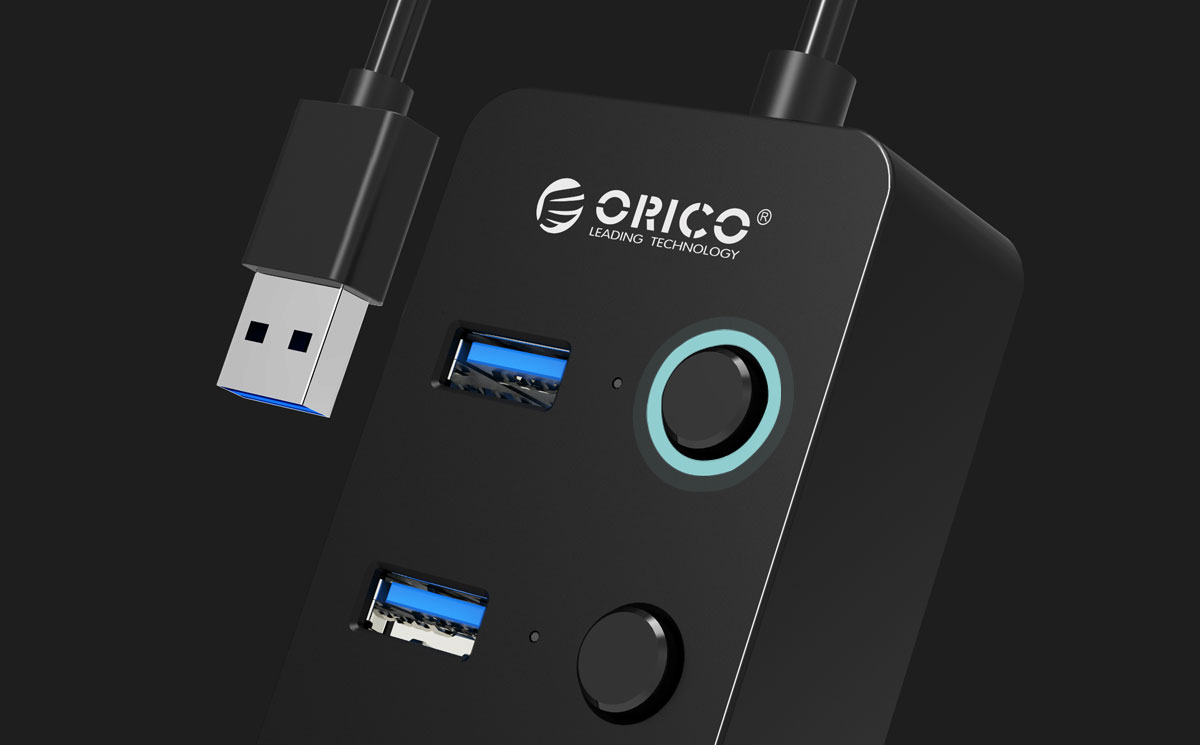 Faceup design, within your view
Move USB port to desktop
4 USB ports are faceup and parallel arranged, which makes you plug USB devices more freely within your view and prevents different devices from interfering, complementing deficient USB3.0 ports and protecting the precious original port.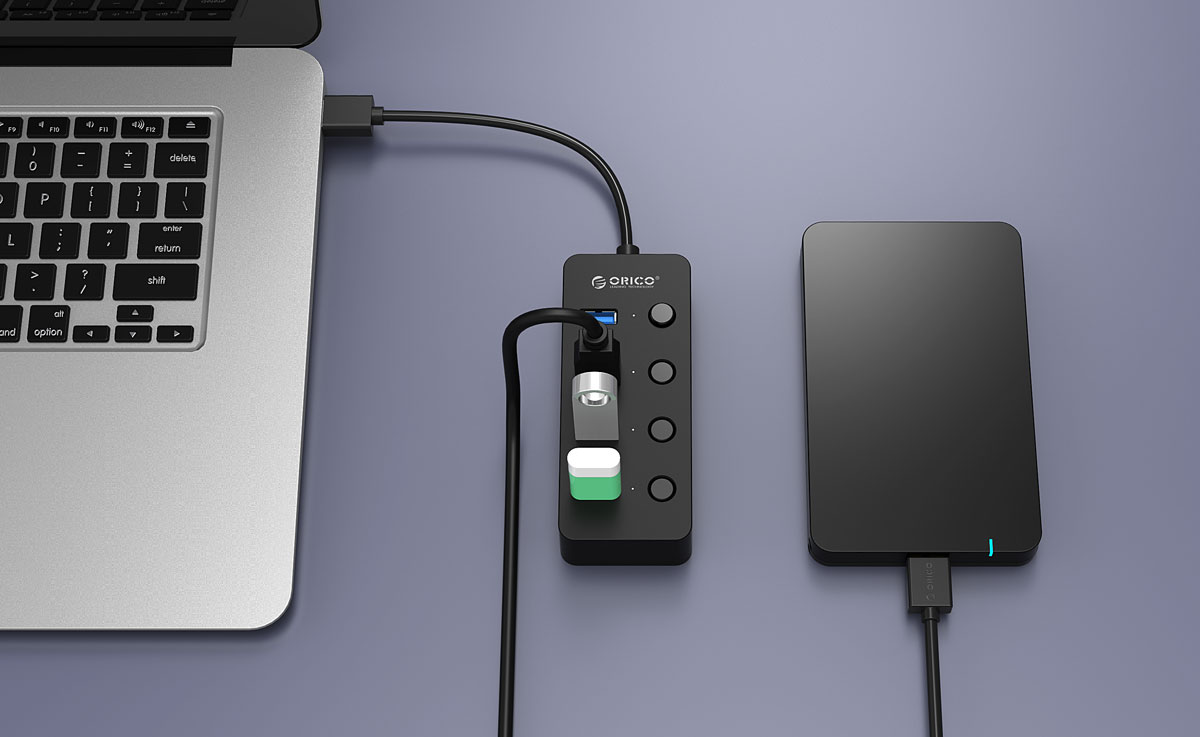 Faster than you expect
SuperSpeed 5 Gbps transmission
USB3.0 ports whose transfer rate is up to 5 Gbps, can read many memory cards or U-disks and sync files or data simultaneously for several disks, no driver needed, plug and play, saving much time.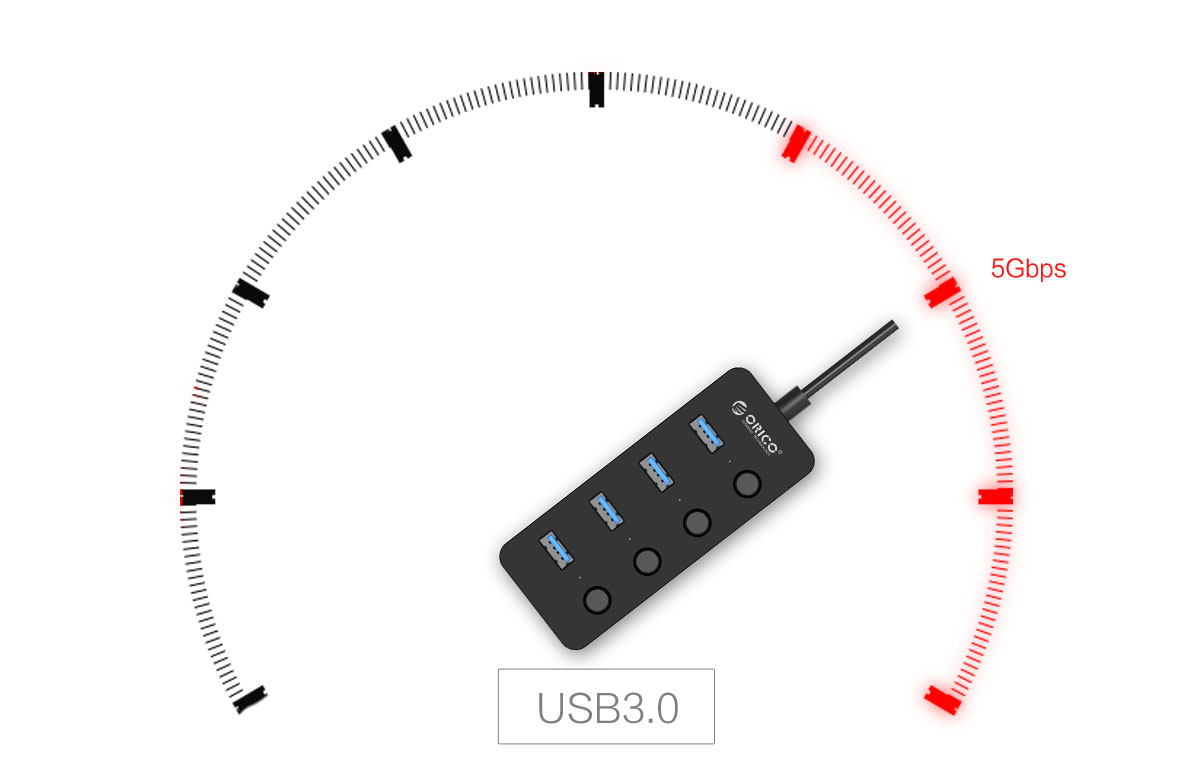 Easy to carry
Small and portable
Compact design (110 x 46 x 24 mm), easy to carry, perfectly matches your New MacBook, easy your work and life.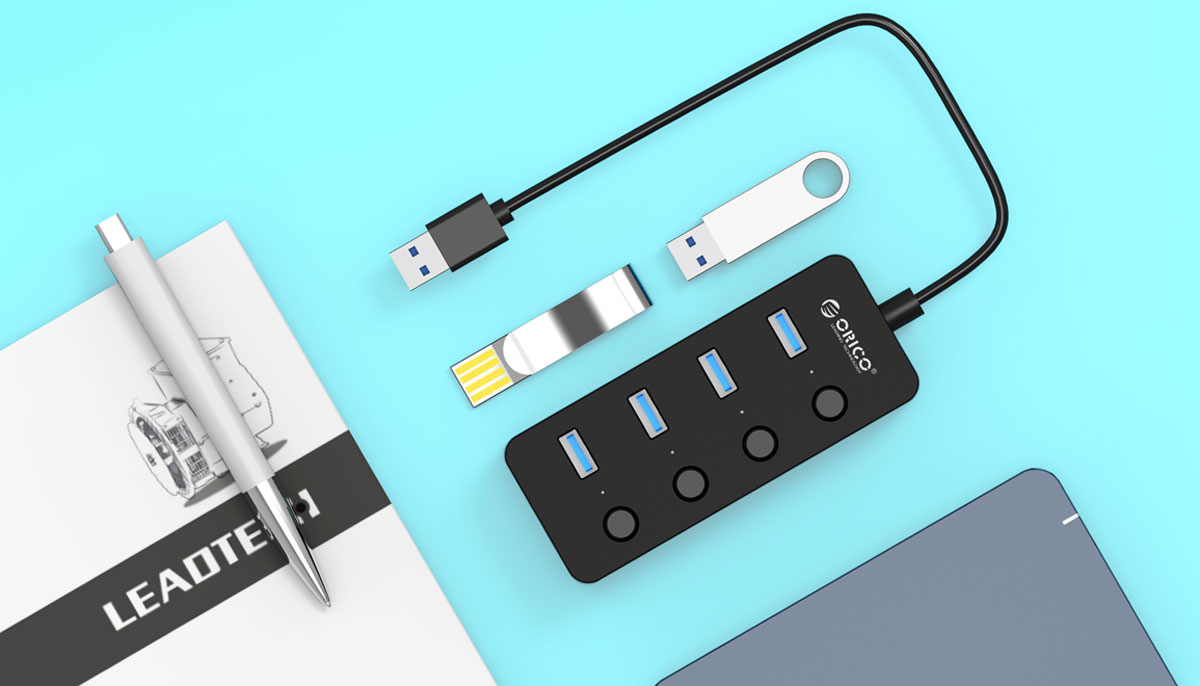 Advanced controller, much faster
Sync 100 songs in 1s, 1 movie in 6s
Built-in VIA812 makes its broadband allocation and power management more excellent; integrated with USB PHY technology, W9PH4-V1 can keep 5 Gbps fast transmission under different topology channels without interference between interfaces.

Widely compatible
Handle all kinds of devices
ORICO W9PH4-V1 is compatible with Windows / Mac OS / Linux / Android4.2 and other major systems; also work with cellphones, tablets, hard drives, U-disks, mice, keyboards, wireless adapters and other USB devices.