Reasonable 4-port USB design
Reasonable 4-port USB distribution reserves enough space for bigger plugs, expands 4 USB3.0 ports for your computer or tablet and protects the original port.

USB3.0 expansion 5 Gbps transmission
Copy a standard movie in 9 seconds, faster and more stable, saving much more time.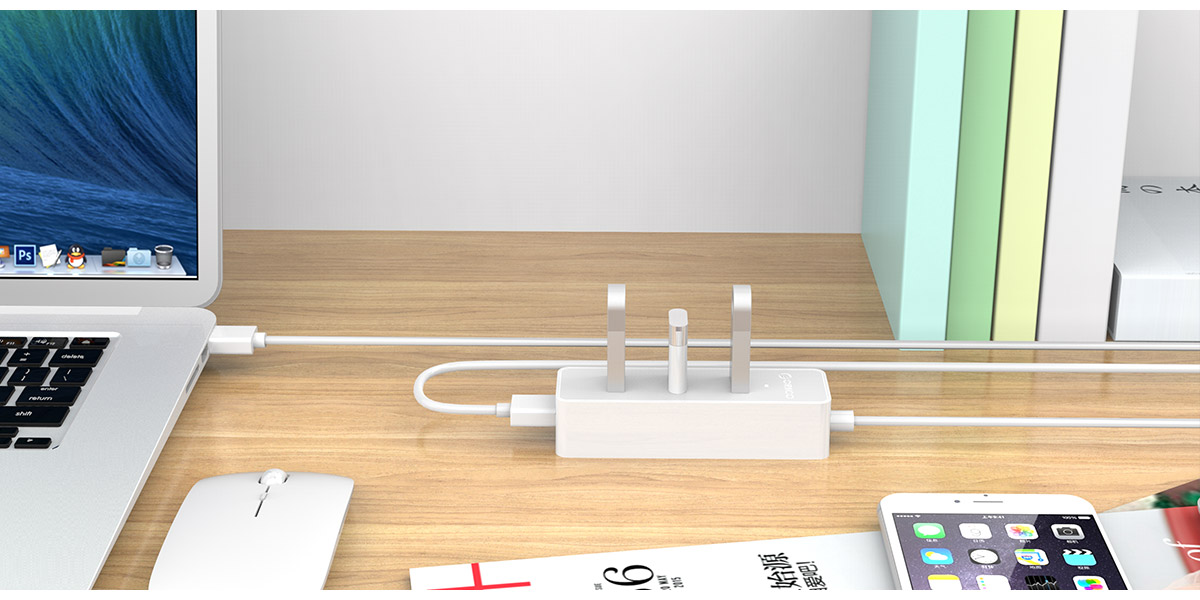 Advanced VIA controller
VIA USB3.0 controller makes W5PH4-U3-V1 compatible with more kinds of computers, cellphones or other devices, performance more excellent.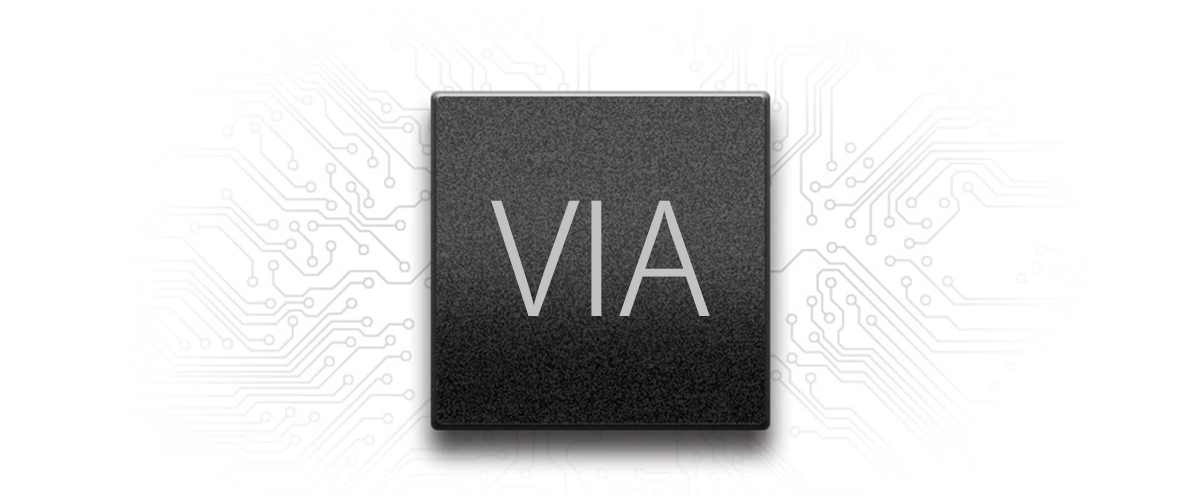 Small size, easy to carry
24mm thick, W5PH4-U3-V1 is small and easy to put it into your pocket or bag whether on business or having a conference, more convenient.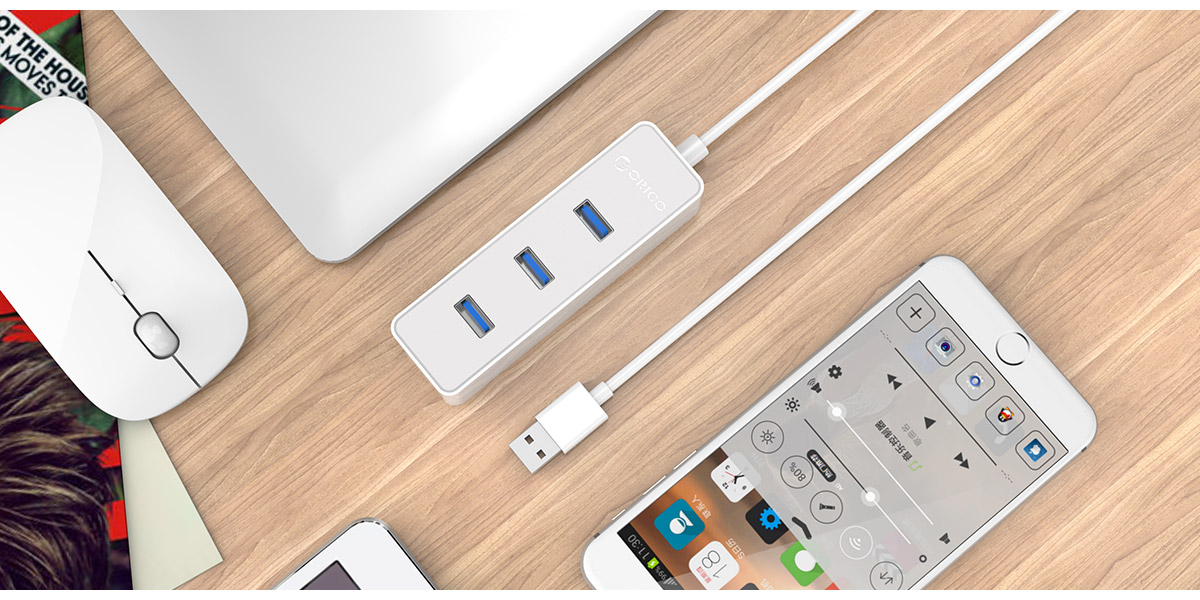 Multi-protection safety system
Built-in over voltage, over current, leakage and short circuit protection keeps hub and attached devices safe.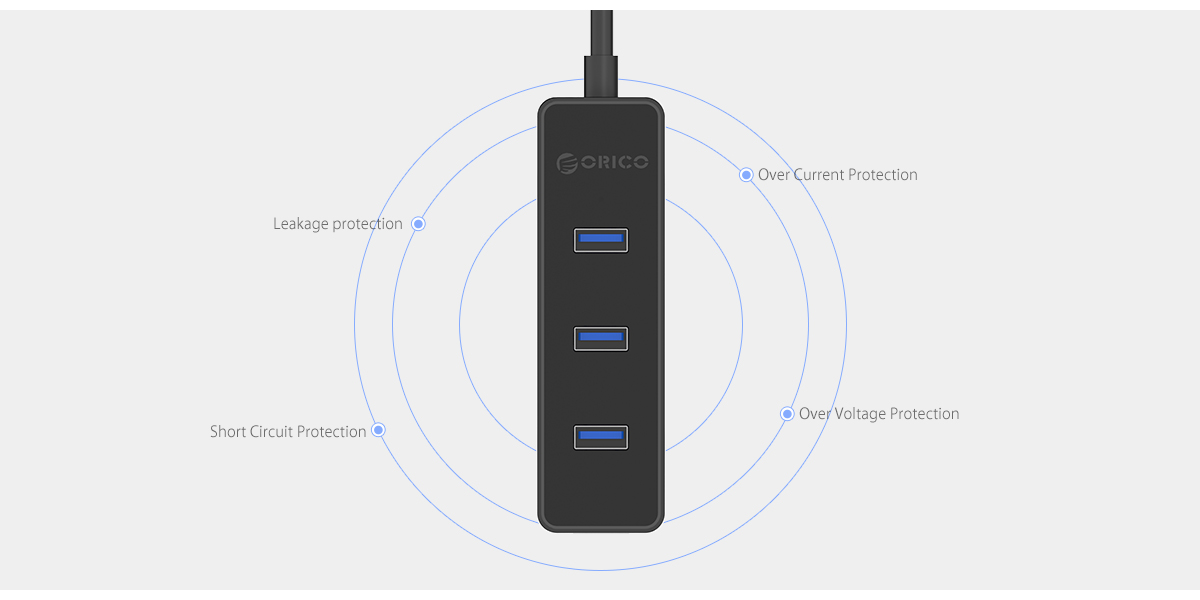 High-quality material and cable
Its beautiful chassis made of ABS material makes it fireproof up to 750℃; high-quality twisted-pair with aluminum foil shield ensures amazing antijamming capability.