Easy to store, convenient to you
Covered dust or messed cables, have they troubled you? Take it easy, here is ORICO PB3228, an ideal solution to dust or water coming in, prolonging the lifespan of surge protector.

Baby's safe guard
Curious baby always wants to touch, then hide surge protector by this storage box, so that you don't need to worry about children are in danger any more.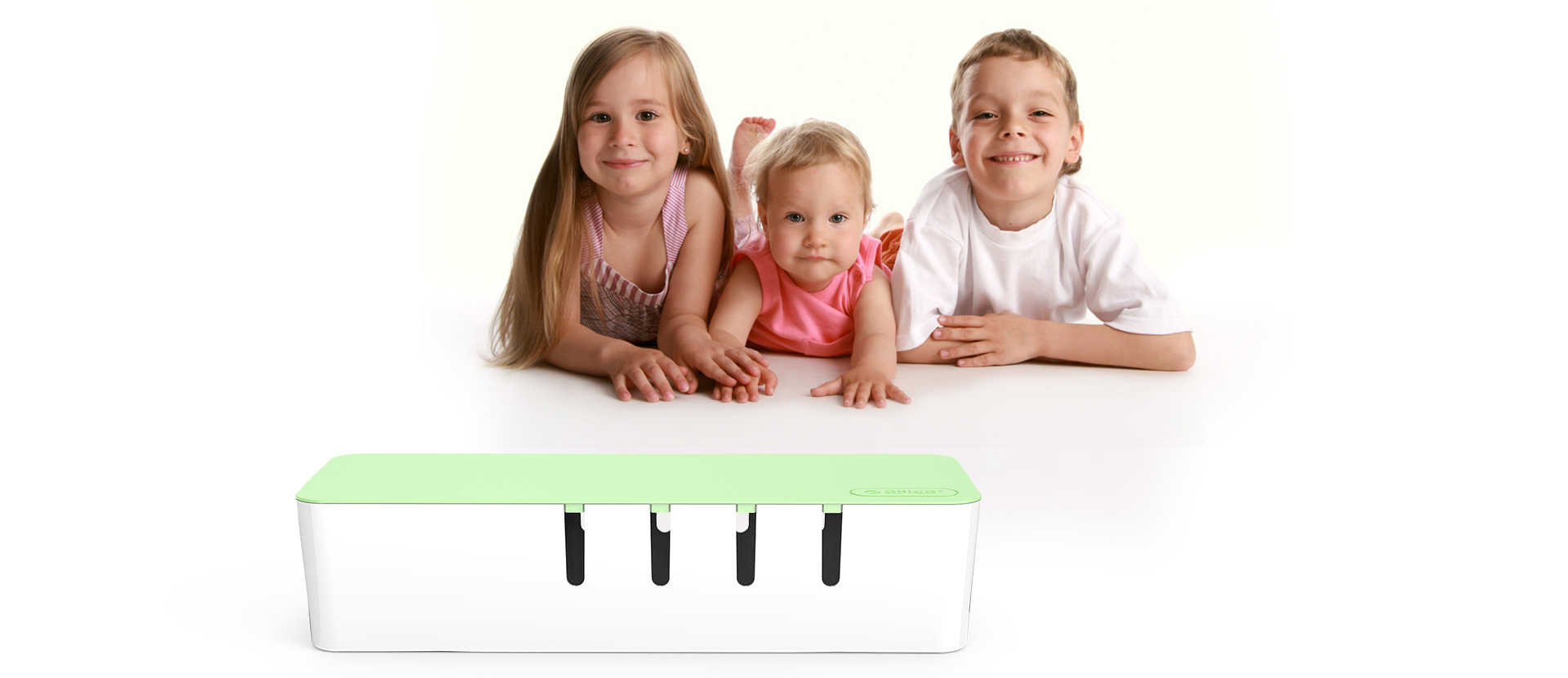 Fashionable design, thoughtful detail
Equipped with multiple USB outlets, ORICO PB3228 is suitable for intelligent surge protector, which is separable keeping pace with the times, more convenient for cable management. PB3228 perfectly matches with ORICO HPC / TPC surge protector.

More space, more storage
Being debugged and tested over and over again, designer redefined this cable storage box whose dimension is 390*139*90mm, which can not only storage surge protector, but also odds and ends, bringing your innovative experience.

Fireproof material, safe and durable
Its beautiful chassis made of ABS & PC fireproof material, firm and durable.

Heat loss through convection
Surrounding outlets allow dissipating heat through convection in case of surge protector burn out on account of overheat, guaranteeing your device's safety.