4-port USB3.0 expansion
It is not convenient that most devices have only one USB port. W6PH4-V1 is provided with 4 USB3.0 ports, which meet your requirements for more devices and protect precious original port.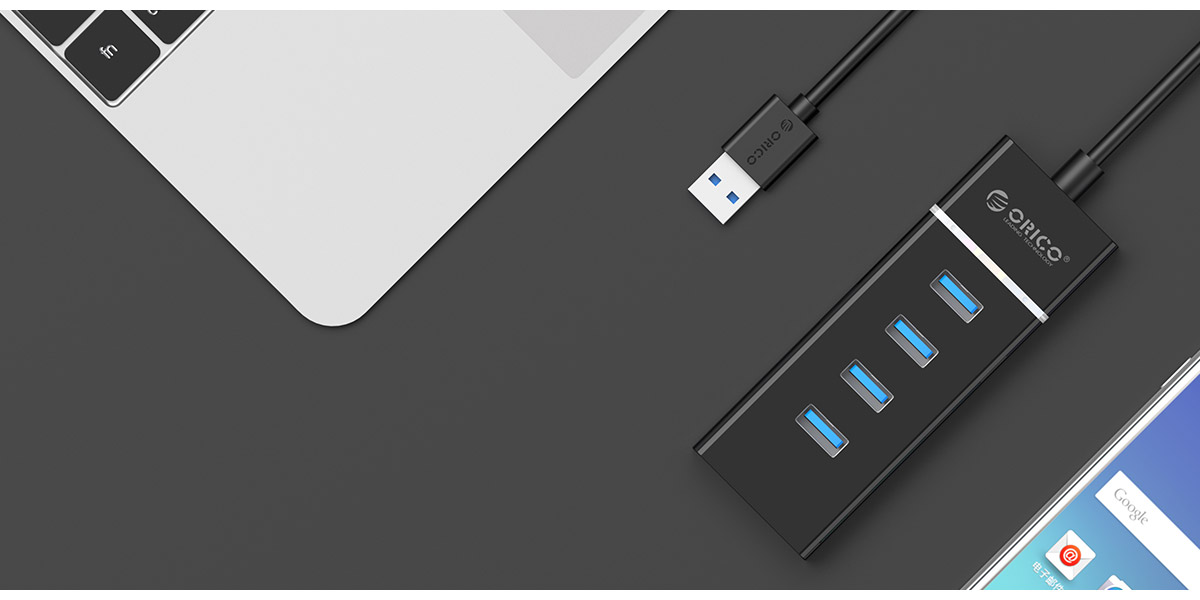 Time is money 5 Gbps SuperSpeed transmission
USB3.0 transfers data up to 5 Gbps, 10 times faster than USB2.0, setting aside more time to do what else you want, stronger power supply ensuring efficient and stable transmission.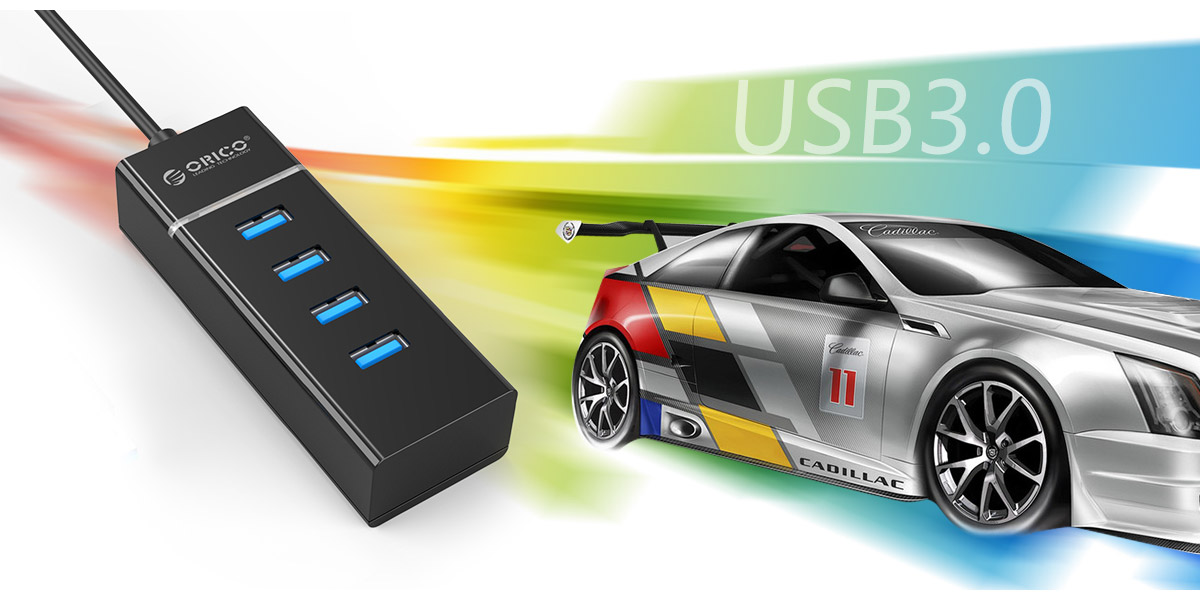 Perfect both inside and outside
Simple W6PH4-V1 with high gloss mirror finish is built in soft blue LED power indicator to show operating status, which perfectly matches your Mac, Ultrabook, Surface and large-size cellphone.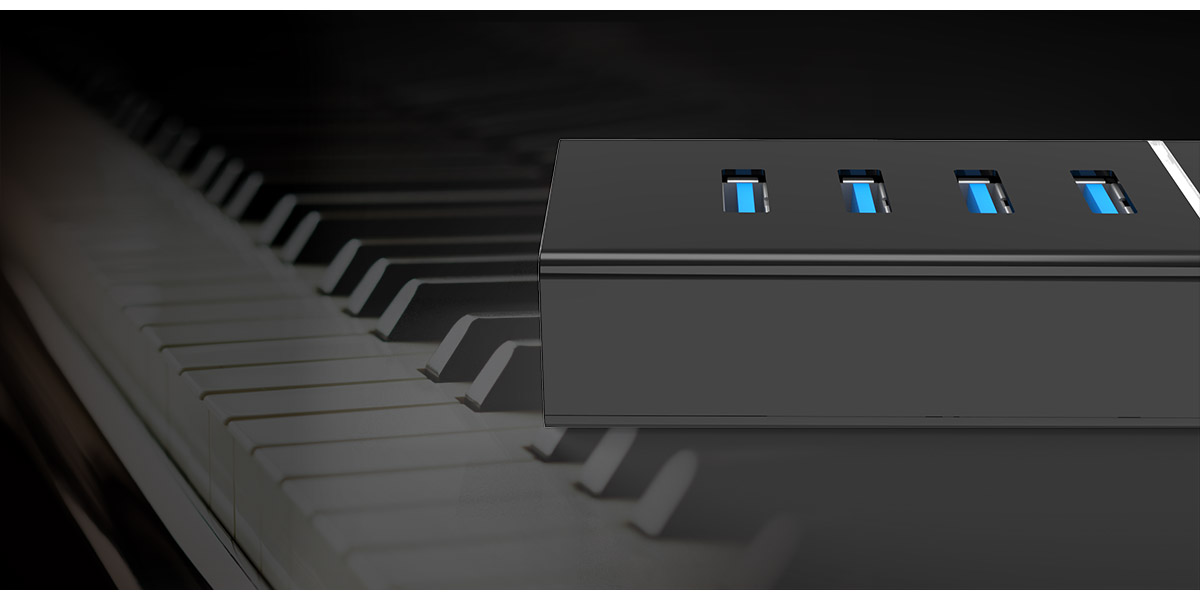 Small size, easy to carry
W6PH4-V1 is small and easy to put it into your pocket or bag whether on business or having a conference, more convenient.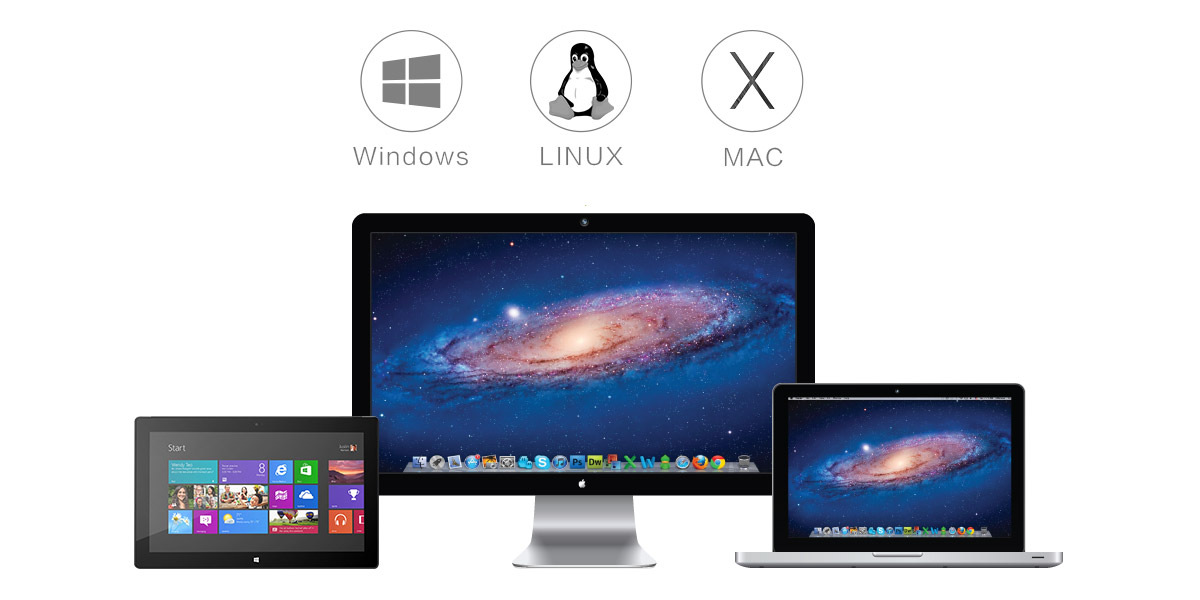 Multi-system supported
Compatible with Windows / Linux / Mac OS and etc, no driver needed, plug and play.
Meet your more expanding needs