Compact but intelligent
Allows users to add 4 devices for your computer in seconds, integrated 0.3 / 1m USB3.0 cable fits with any laptop, notebook, Ultra book, MacBook, tablet and desktop; it is easy to carry for its ultra slim size.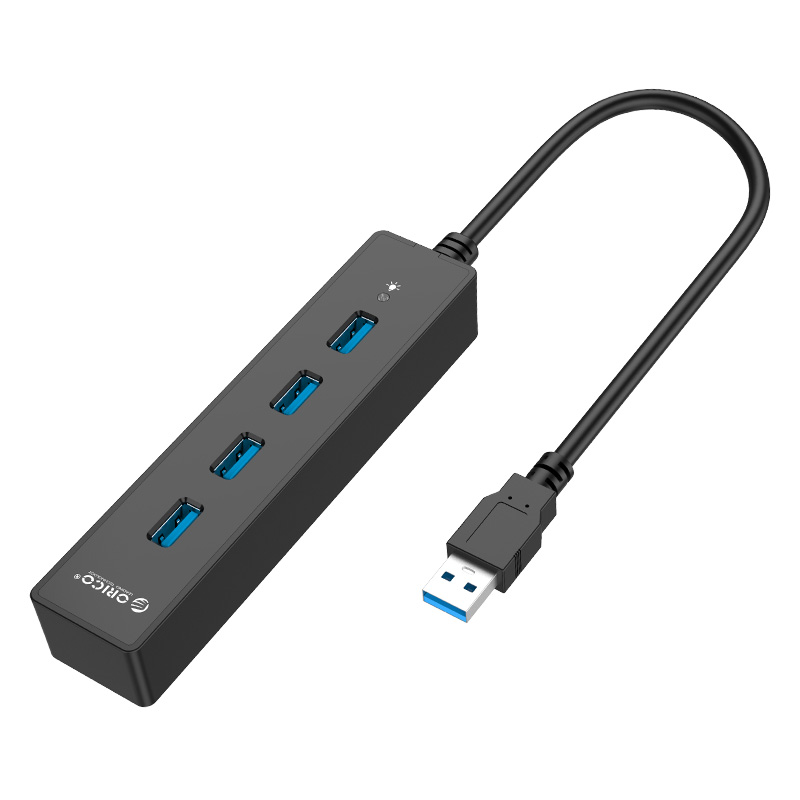 Advanced VL812 controller, SuperSpeed USB3.0
ORICO ultra mini USB3.0 hub built in with a 3rd-gen VL812 USB3.0 controller which provides an easy and reliable connection with a transfer speed of up to 5 Gbps, 10 times faster than USB2.0 that allows users to add 4 USB3.0 ports for your computer in seconds.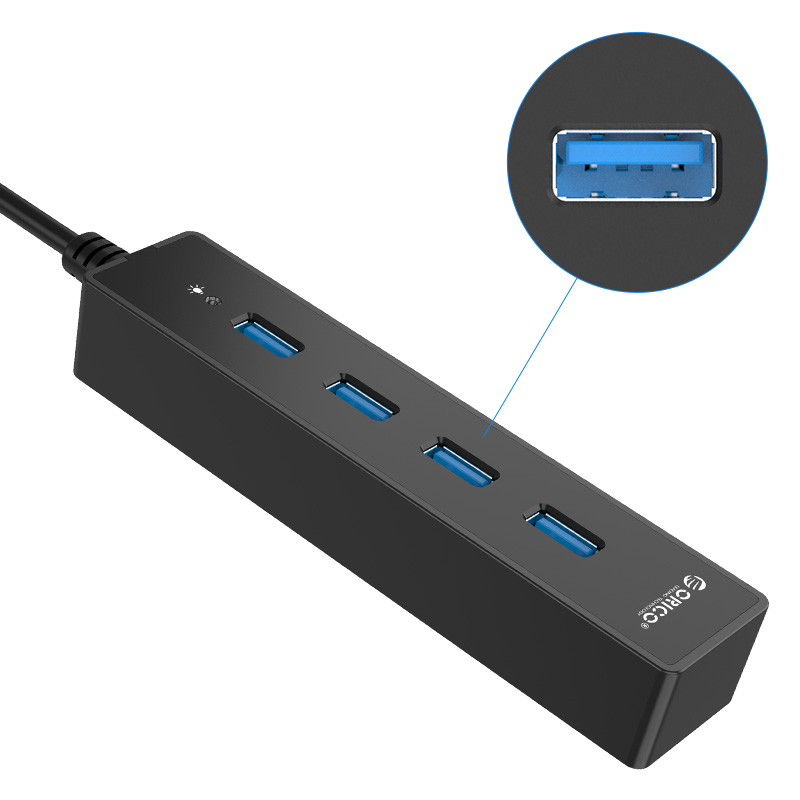 Installation in ease
ORICO USB hub is bus powered, no additional power adapter or driver or application needed; you can enjoy data transmission plugging/unplugging directly without any tools.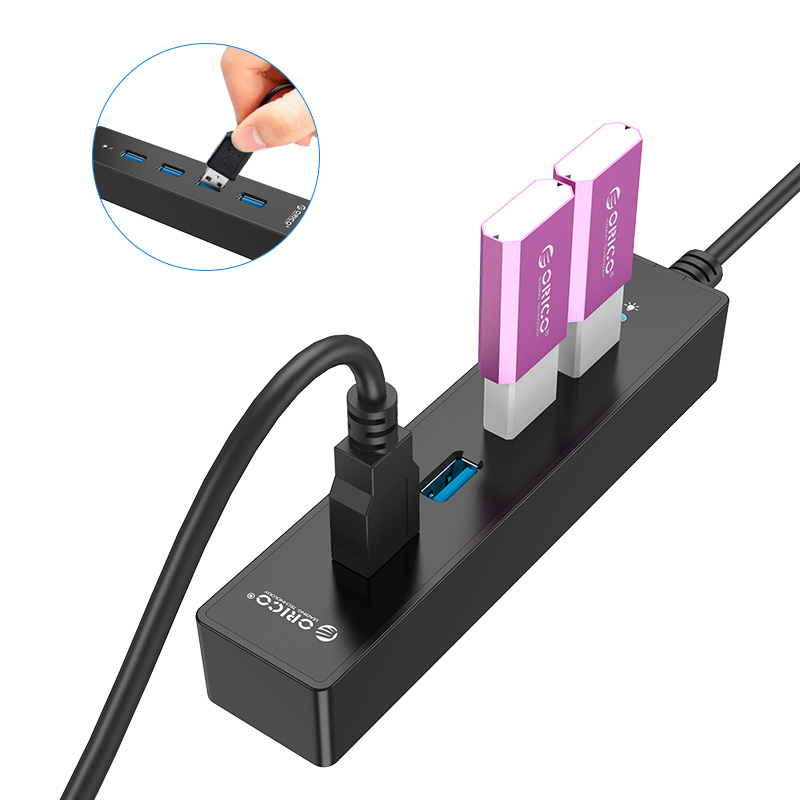 Wide compatibility
One step to add 4 SuperSpeed USB3.0 ports for any Windows, Mac OS or Linux computer, it is compatible with almost every portable devices, such as digital cameras, and phones, all kinds of card readers, USB speakers and more.